Professional Technique vol. 12〜【Video】Cleaning the Water Stain〜



Hello everyone! This is Pinay housekeeping service training team.


Well, the video that we released on our previous post had a lot of positive reviews.



We went ahead and filed another video for you all.



Today we will introduce you a trick you can use inside of the bathroom/shower room, especially on the mirror.



〜`Diamond Puff` the life saver in the bathroom/shower room〜
The product we will be using today is a `Diamond Puff`.


You can purchase this at 100 Yen Shop around your corner.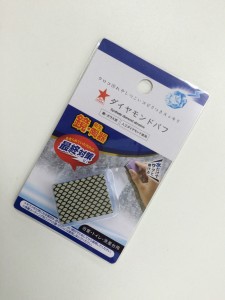 Do not underestimate its power though. You will get the worth of your 100 yen.
As mentioned in the video, the key is not to scrub it but to wipe the surface gently.


Water stains are very stubborn. You need to give 2nd and perhaps 3rd try as well to clean it completely.



The last time we went to the 100 Yen Shop by our office, we saw this item on the front row.



Guess it is becoming popular little by little.



We strongly recommend that you all give it a try!