Professional Technique vol. 13〜Cleaning the filter for A.C.! Easier Than You Think〜
Hello, this is Pinay Housekeeping Service Training Team!


It's already starting to get hot already isn't it? We hope you are staying healthy.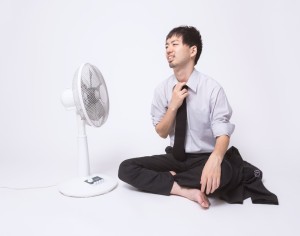 I personally do not handle the heat well, so I have been using the A.C. already when I sleep.


I just turned the A.C. last night for the first time this year, but it STANK.


It smelled similar to wet clothes inside the room…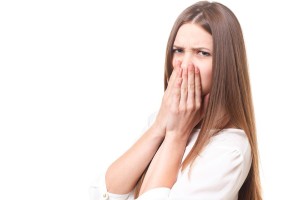 And what we would like to introduce this time is how to clean the A.C. Filter.

Cleaning the filter is not as complicated as you might think.

The only tool you need is your vacuum cleaner!

【1】Removing the Filter
First off, let's open the cover.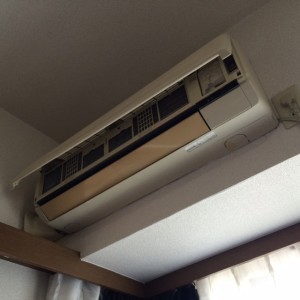 It seems very complicated to remove the filter, I know.

But all I did was climb up on a chair and reached for it and pulled them out.

(Please watch your step when you climb on a chair)



【2】Clean the Dust With a Vacuum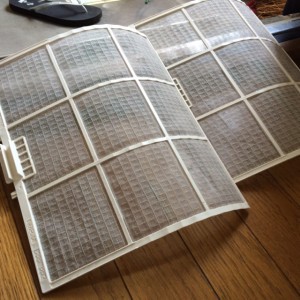 If the filter has a lot of dust as you can see in the picture, let's vacuum it first.

You cannot see the dust in the picture above?


Let's zoom in.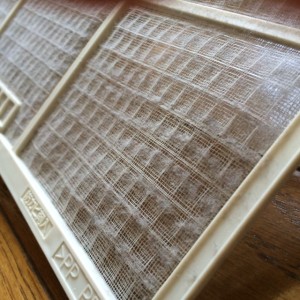 There, now you should be able to see how much dust it has.

It's ok that you cannot remove all the dust with the vacuum. We will be washing it shortly.

【3】Wash it!

When you are done cleaning the filter with a vacuum, wash the entire filter.

I used a brush from 100 yen shop, but it didn't work as well.

It created bunch of dust balls rather than cleaning it.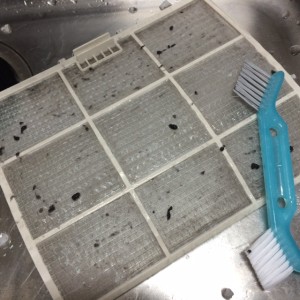 It really is easier to clean it with your hand.

You do not need to use any detergent here. However, you can use dish detergent if you would like.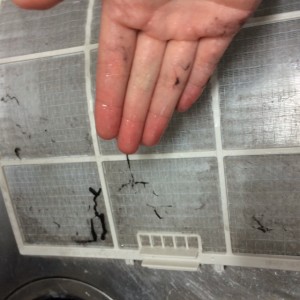 【4】Dry it!
When you are done cleaning it, you can dry it in the shadow.

Do not use the hair dryer to dry it, heat might change its shape.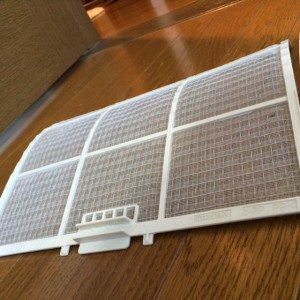 What do you think?


We can zoom in to see the result better!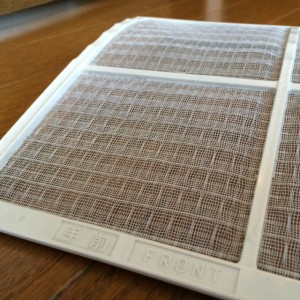 Please make sure the filters are completely dry before you put them back in.


【5】Complete!
It only took an hour to finish.

When the filters are back in, you can set it to blow out mode and you are ready to go.
We all use the A.C. both in the winter and the summer.


We recommend that you clean the filters as the season changes.


It's not good for your A.C. to be blowing moldy wind all over your room.


Let's enjoy the summer with a clean A.C.!


We will see you next week!