Professional Technique vol. 14〜Cleaning the Drum Type Washing Machine〜
Hello. This is Pinay Housekeeping Service Training Team.


How often do you do your laundry?


Could it be that you have to do it every single day because you have kids, or,
you are too busy during the week that half of your weekend is gone by the time you are done doing your laundry?


Aren't you all thinking that washing machines are made to clean clothes, therefore the machine itself
doesn't need to be cleaned?


It's already the raining season here in Tokyo.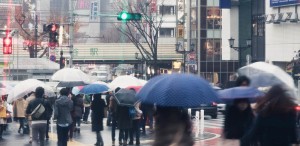 I believe that not many people love that `wet clothes smell`.
Don't you it would be nice if we could avoid that smell to start with?
This time around, we will introduce you how to clean the washing machine


【1】Clean the Drain Pump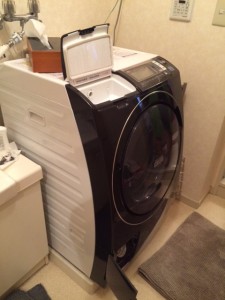 This is the picture of the entire body.

Where is the drain pump, you may ask.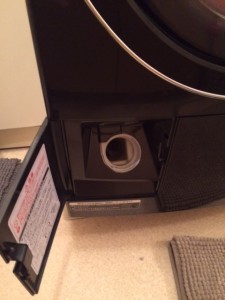 It is in a small door located on the edge of the washing machine.
You can pull the filter out, clean it with a cloth first.
Then you can wash the entire filter afterwards.


【2】Clean the Lint Filter
Lint filter is located on top of the washing machine.
In this picture, it is located on the right hand side.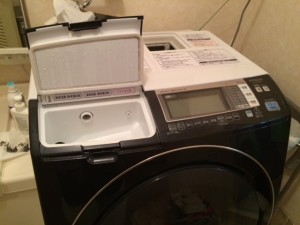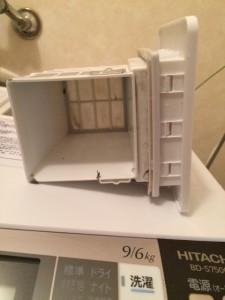 When you pull out the filter, you will probably see the dust all over it.
Just like the drain pump, you can first take the dust off with a cloth, and wash it.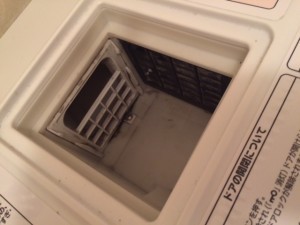 You will see that the inside might also be very dirty.
You cannot clean this area with water or detergent. Use a cloth to clean.


【3】Detergent Case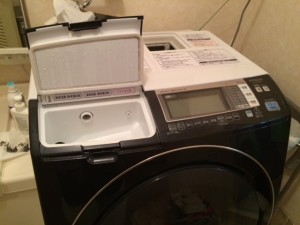 The front cover that is open is the detergent case.
This area as well requires a lot of attention.
This part tends to get stuck with all the detergent and that also will create bad odor.
If you see that detergent is stuck, you can wash the part with hot water and a tooth brush.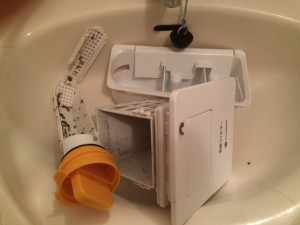 A lot of people are not even aware that these parts can be removed by hands, very easily.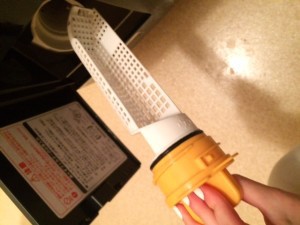 This is the picture after cleaning the filter inside the drain pump.


It really is not difficult or does not consume that much time.
It's important to clean the washing machine once in a while, if you wish to maintain your clothes.


In the future, we will introduce how to clean the washing tub.


See you all next week!