Professional Technique vol. 4〜Cleaning the TV Screen〜
〜Cleaning the TV Screen〜
Hello! This is Pinay housekeeping service training team.
We introduce cleaning technique used by our housekeepers in practice every Friday.
Let`s clean the TV screen! No more fingerprints! This time around, we will introduce you all how to clean the TV display.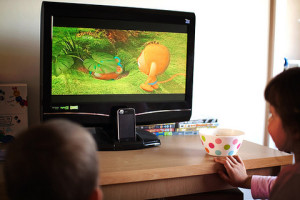 We often hear our customers say; `The TV screen is dirty`
`My kids touched the screen and there are fingerprints all over it.`
`We wiped the screen with a wet cloth and the display does not work anymore.` and so on…
Do not clean the surface with a damp/wet cloth.
That will cause malfunction of your TV. Do not use glass cleaner either. In the old days when we used to have CRT-based televisions with glass screens, we all used a dumb cloth to clean them. But now, we mainly have liquid crystal TVs, plasma TVs, 4K TVs in our living rooms.
We do not recommend that you clean these TVs with water or detergent because this will take off the coating on the surface.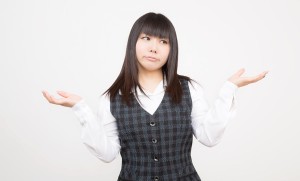 The best way to clean it is with a microfiber coth.
So, we went ahead and use the 3 products below and cleaned the TV that is inside our office.
1, Microfiber Cloth `Microfiber Zoukin`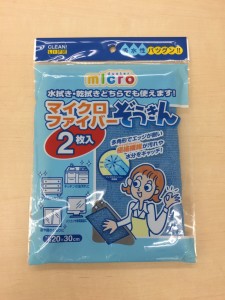 The bottom line, this will do the work the best.
If you are too lazy to read the rest, you might want to close this page at this point.
On the box, it says that you can be use it for the computer and electronics.
And we do recommend this product first.
2, Versatile Micro Cloth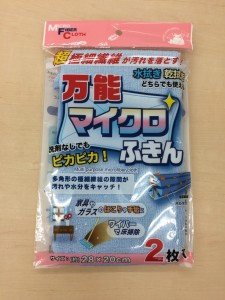 Next one up is Versatile Micro Cloth `Bannou Micro Fukin`
We recommend this one as well. This one is useful as well, but the Microfiber Cloth has a better texture.
But of course, you can use either products. To each his own.
3, Eyeglass Cleaning Cloth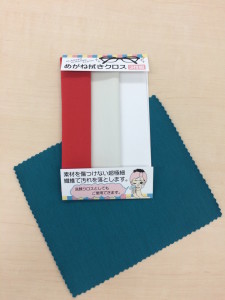 There was an FAQ website, and it said that eyeglass cleaning cloths are the best. We tried it, but the result was not as good.
They are meant to clean the glass and that is all.
They will clean your eyeglasses, but not your TV screen.
How did you like our recommendations this time?
You can get any of these 3 items at the 100 Yen Store. We are sure that a lot of you are not sure how to clean the TV screens.
Make sure you treat them with care and do not wipe the surface too roughly.
They are very delicate.
By the way, we cleaned the i-phone screen with the Microfiber Cloth.
The screen is crystal clean that we don`t ever want to touch it again.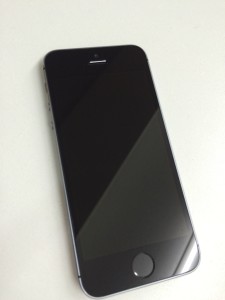 You guys should give it a try as well.
See you next week!