Greeting
Our Mission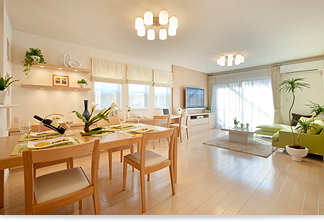 It would be our greatest pleasure that we help you have a better quality of life by providing excellent housekeeping service. Stable home living is the bottom-line of fulfilled life. We now invite you to the new lifestyle with new values!

We, Pinay are originally IT company so to say. Our average age is in early 30s. This may be typical in this industry. Most of our employees are occupied with their life; marriage, children, mortgage, and of course business. The missing piece of their busy life is the support of housekeeping.

We also concerned about a problem of coming society in this country. Birth rate is low, super-aging society, and lasting economic slump are the big issue here in Japan. It seems that more family will have nursing care for their parents, and disposable income will be less. Most Japanese have to have double income to solve this structural problem. In other words, both men and women will be busy; time and energy for household affairs should be so little.
We are proud to perform exceptional service for you customers; assist everyday home-living, the basement of LIFE. We try to do something more than what you would expect. This is our HOSPITALITY and world standard housekeeping.

In this globalization world, we shall provide high skilled staff who are Filipina and Japanese with experience of living abroad. Our staff is not only supplying you housework but also sharing intercultural experience and mutual understanding.It's quit meaningful that you can have a cross-cultural relationship at you home!

These cultural exchange and personal interchange of globalization is part of our services. To enrich your life, our challenge has just started.